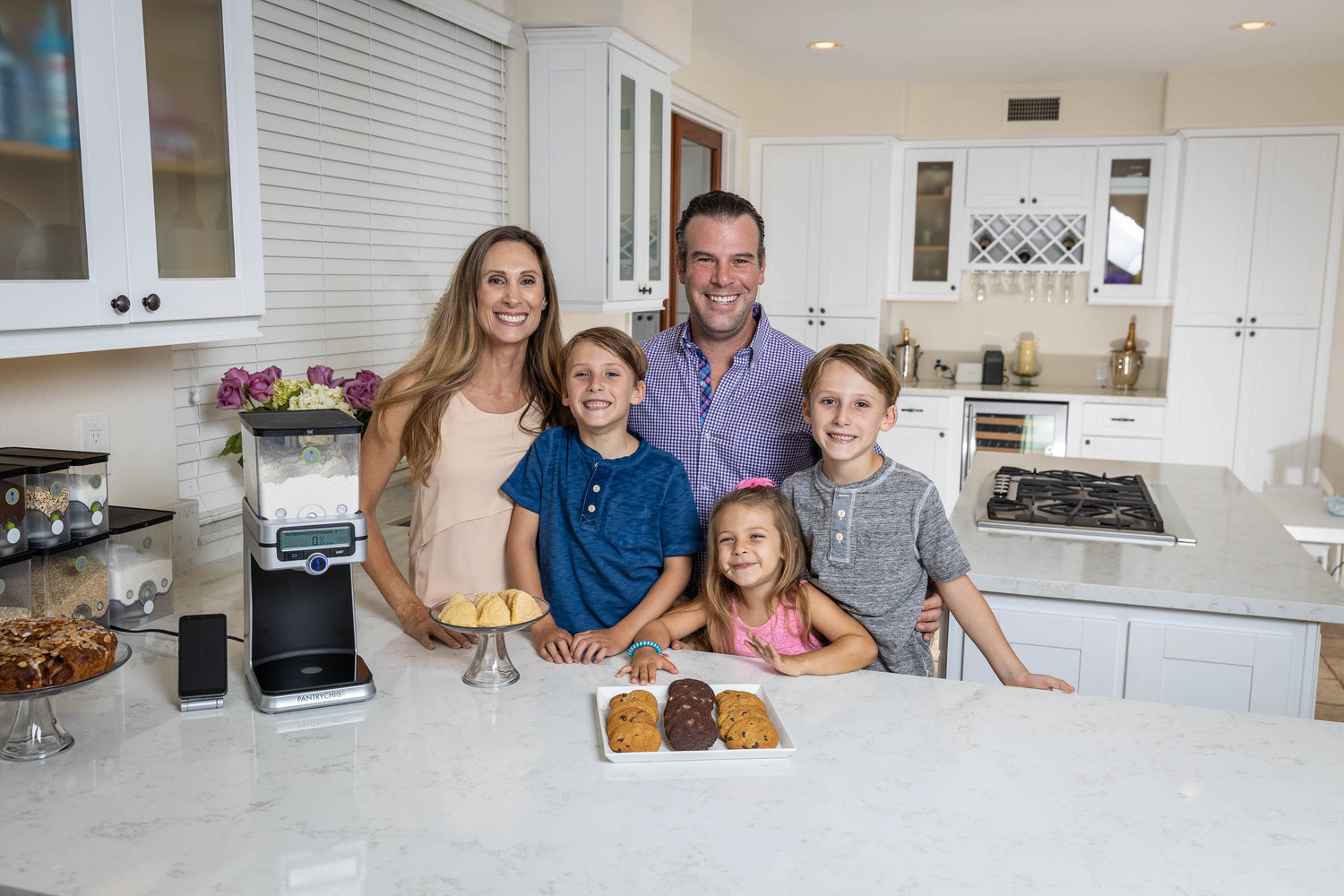 A Vision Became Reality
Meet the PantryChic Family:
Inventor Nikki, husband Christopher, sons Chase, Pierce & daughter Reese Lee (Not pictured, our new addition Miss Sadie, little aussiedoodle!)
Learn More
PantryChic: Revolutionizing Recipe Preparation 1 Kitchen at a Time
Yes, I can follow a recipe. And yes, I had all the necessary gadgets and appliances needed to make the perfect cookie...but somehow those cookies were never perfect. And why do I need 10 different gadgets to make one simple cookie anyway!
10 years ago, that was me in my kitchen and that was the day PantryChic was born.
I wanted one item that could do the job of 10 and also make cooking and baking fun, easy, precise, and simple. And that item is PantryChic.
I knew the best way to get consistently great results is to measure ingredients by weight and not volume. But let's be honest, we are all busy, and adding the steps of weighing all my ingredients, was just not something I was ready to embrace.
I also didn't bake enough to go through my ingredients quickly, and there is nothing more annoying than reaching for the flour to find it has gone off, or making pancakes with old baking powder that has lost its lift.
I wanted one solution that could:
✔️ Organize and store dry ingredients for ease and optimum use
✔️ Automatically dispense ingredients based off of weight with precise measurements
✔️ Cut back on time, effort, waste, and mess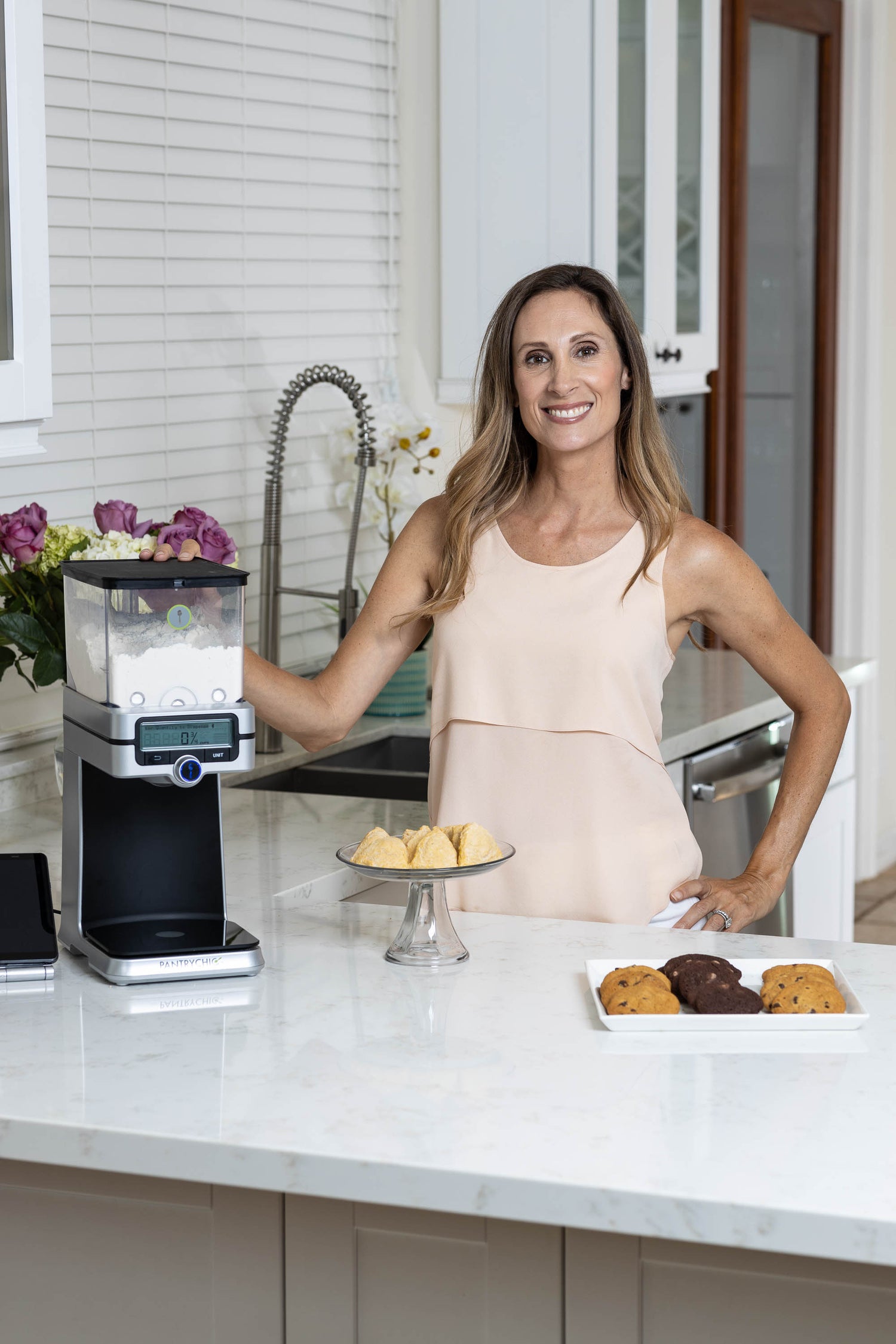 I thought, "Wouldn't it be great if I could just press a button to get exactly what I need and it ended up in my bowl?"
The ability to cook and bake precisely, while safely storing ingredients for optimal quality - that's PantryChic.
I'm so proud to have created PantryChic and can tell you honestly that using it in my own kitchen completely transformed the way I cook and bake. I know it can do the same for you.
Whether you're seeking more accuracy and efficiency preparing recipes or looking forward to experimenting with new ones, I hope PantryChic brings as much joy and fun into your kitchen adventures as it has to mine.
 – Nikki Lee, Mom-preneur, Inventor, Baker
Buy Now