Control with Chefling
PantryChic & Chefling… the perfect "Pair!"
Elevate your PantryChic experience by connecting your system to the Chefling app.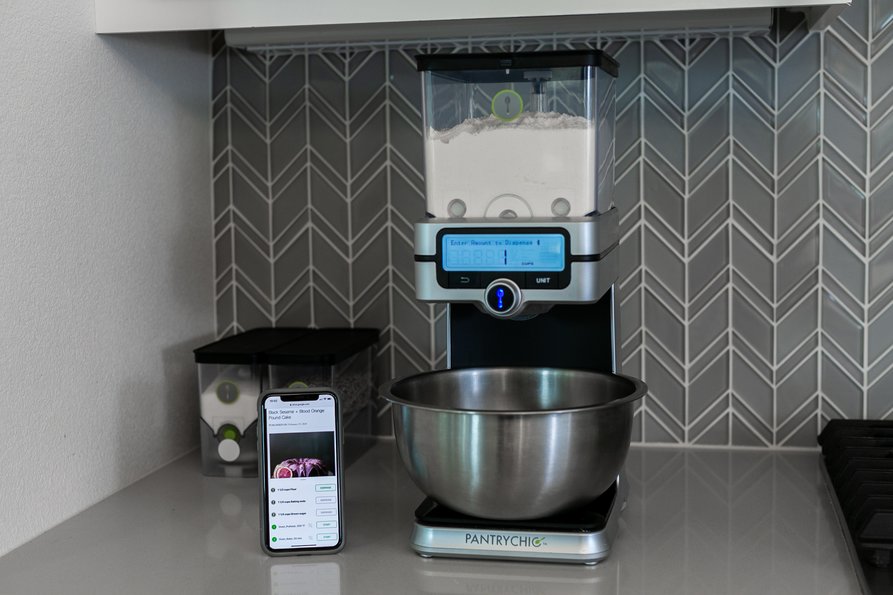 The PantryChic System and Chefling's pantry management capabilities work together to easily identify and track ingredients. Ingredients added to PantryChic SmartCanisters will also be added to a user's digital pantry in the Chefling app.
Chefling then recommends recipes to you based on items you have in your pantry and highlights which ingredients are available in PantryChic SmartCanisters. Simply choose a recipe from the Chefling app then grab the appropriate SmartCanisters to measure and dispense the accurate amount of each ingredient.
Controlling your PantryChic System with Chefling enables you to...
• Customize dietary preferences 
• Discover thousand of recipees based on preferences AND what's in your pantry
• Register and assign ingredients to each SmartCanister
• Dispense directly from Chefling
• Follow recipes steps with PantryChic dispensing prompts directly in each recipe
• Manage ingredients and your pantry